You Are Here:
Home
>
Products
>
Capacitor
> CBB80
Lamp Capacitors (Lighting Capacitors)
Item: CBB80
Product Name: Lamp Capacitors (Lighting Capacitors)
This range of capacitor is specially designed for series and parallel power factor correction of flourescent lamps. They are constructed with self healing metallised polypropylene dielectric. An attractive feature is the Quick Fit addition to the moulded case.

CBB80 is lamp capacitor or lighting capacitor (also called capacitor for lamp or capacitor for lighting), and is ideally energy-saving. CBB80 is non-inductively wound with metallized polypropylene film as the dielectric / electrode with encapsulated in a plastic/aluminium case sealed with epoxy resin.

Features of CBB80 Lamp Capacitors (Lighting Capacitors)
Box type provides the identical outer appearance;
Very low loss at high frequency, suitable for high current;
High insulation resistance, long life due to self-healing effect;
Especially safety reliability;
With explosion-proof structure;
Very small dissipation factor, small inherent temperature rise;
Applied to discharge lamp circuit operating, such as fluorescent lamps, halogen lamps, sodium lamps, fluorescent lamps, led street lighting, led indoor lighting, led floodlight, led strip light, energy saving lamps, led flashlight.
Improve the line power and setup the pressure to start and so on. Inner with the device of Insurance flame-proof and discharging resistance.
It has the character of endure the high temperature.It can using in 40 degree to 85 degree.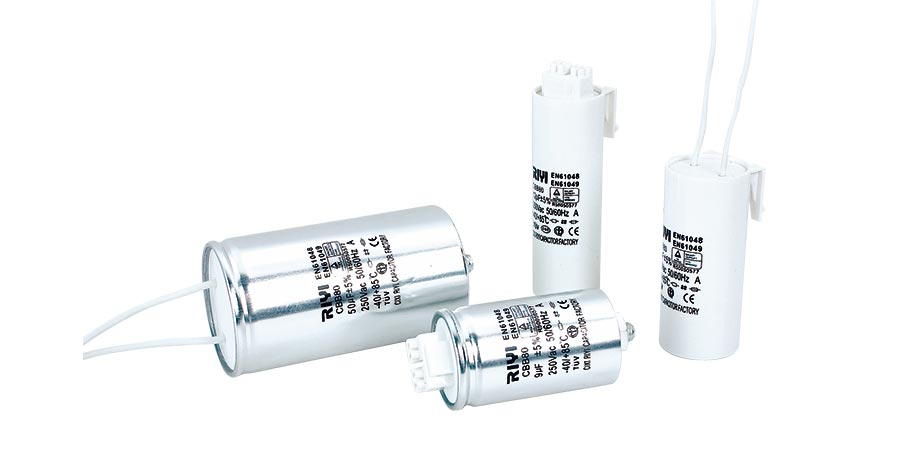 Specification of CBB80 Lamp Capacitor (Lighting Capacitor)
Reference Standard
IEC 1048, EN61048 EN61049
Climatic Category
40/85/21 or 40/105/21
Rated Voltage
250VAC
Capacitance Range
2-50uf
Capacitance Tolerance
±5%
Voltage Proof
Between Terminals
2.0Un(2S)
Terminals to Case
2000VAC
Dissipation Factor
≤0.2%(20íŠ, 1KHz)
Discharge Performance
Less than 50V after breakage in 60 seconds at Un.
Voltage under Steady State
Running under 1.1Un for long-period

Current under Steady State

Running under 1.5Un for long-period
Relative Capacitors
Other Popular Name of the CBB80 Capacitors

Lamp capacitor, lighting capacitor, AC capacitor, polypropylene capacitor for lamp, concrescence lighting capacitor, film capacitor, membrane capacitor for light, metallized polypropylene pellicle capacitor, explosion-proof capacitor.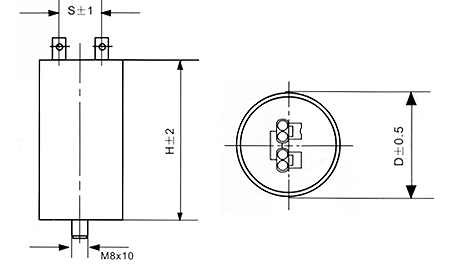 For custom designs please contact us with specific requirements of lamp capacitors as we specialize in custom made metallized polypropylenefilm capacitors.
Riyi distributes CBB80, Just 1000pcs get wholesale price, now.