You Are Here:
Home
>
Products
>
Capacitor
> CBB61
Metallized Polypropylene Film Capacitors
Item: CBB61
Product Name: Metallized Polypropylene Film Capacitors
CBB61 is metalized polypropylene film capacitor (metalized is also called metallized), CBB61 capacitor is non-inductively wound with metallized polypropylene film as the dielectric / electrode with encapsulated in a plastic/aluminium case sealed with epoxy resin.

All of CBB61 performance indexes reach the requirements of IEC252 criterion.

Features of CBB61 Metallized Polypropylene Film Capacitors
Box type provides the identical outer appearance;
Very low loss at high frequency, suitable for high current;
High insulation resistance, long life, with its good self-healing characteristic;
Applied to the operation of 50Hz (60Hz) single-phase motor for electric appliances, such as water pump, air compressor, power tool, electric fan, ceiling fan, ventilators and exhaust fanners, etc.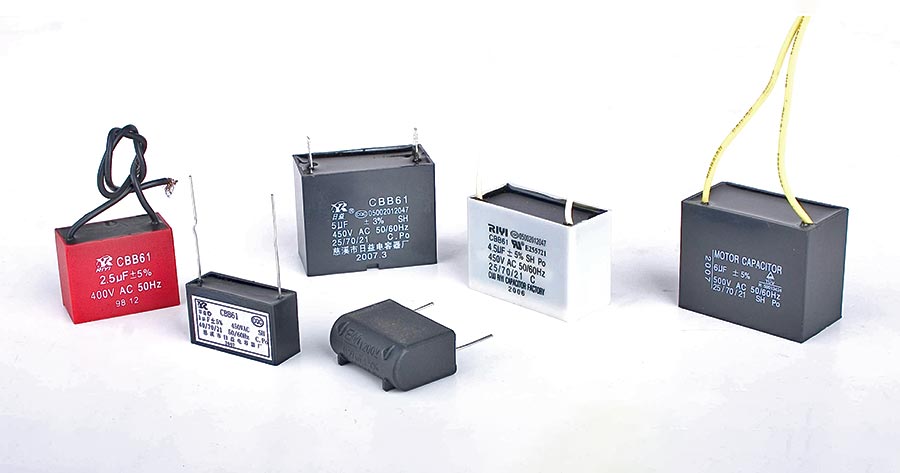 Specification of CBB61 Capacitor
Reference Standard
GB3667.1-2005
Climatic Category
40/70/21
Rated Voltage
250VAC-500VAC
Capacitance Range
0.5-30uf
Capacitance Tolerance
±5%
Voltage Proof
Between Terminals
2.0Un(2S)
Terminals to case
2000VAC
Dissipation Factor
≤0.2%(20¡æ, 1KHz)
Relative Capacitors
Other Popular Name of the CBB61 Capacitors
Metalized polypropylene film capacitor, AC motor capacitor, polypropylene capacitor for AC, polypropylene film capacitor, film capacitor, ceiling fan capacitor, fan capacitor, polypropylene pellicle capacitor.
Polypropylene Film Overview
It is a kind of dielectric for film capacitor. Very good temperature coefficient high IR, and low DF make it good for AC operation and running. Usable to 105° C without derating. Has become increasingly popular for AC applications. Available in both metallized polypropylene film and polypropylene film & foil constructions.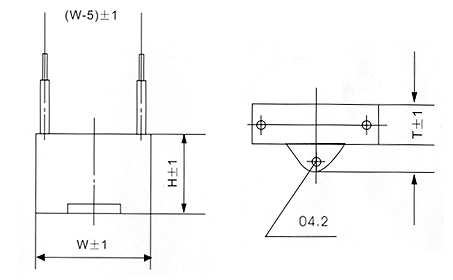 For custom designs please contact us with specific requirements of CBB61 polypropylene film capacitor as we specialize in custom made metallized polypropylene film capacitors.
Riyi distributes CBB61, Just 1000pcs get wholesale price, now.